ABOUT
In 2017, the space community in Taiwan began a new space capabilities development initiative – NCKU Space International Symposium at the National Cheng Kung University (NCKU), Tainan. The 2017 NCKU Space was organized to engage the emerging local space industries, the increasing number of public agencies related to space technologies and applications R&D, as well as the international space community in order to enhance nationwide and international space capabilities building cooperation. Throughout the outcomes of the 2017 NCKU Space Symposium, a three-dimension 'university-public services, university-public-private sector, and university-people' (UP*UP*UP or UP³) to space capabilities building approach was noted significant in facilitating the national space policy dialogue and decision-making, and stimulating international cooperation for an emerging space middle power, i.e. Taiwan. The UP³ to Space approach refers to the university driven agglomerating force which steers communications, coordination and cooperation among universities, public space R&D and applications services, local space industries, and its citizens toward international space communities and markets. This agglomerating force is supposed to maximize the outcomes of their space R&D activities in order to reward public investments, increase its societal applications and services, and ultimately create economic and societal benefits.

In 2018, the NCKU Space carries a new name – 'UP³ to Space International Symposium' and becomes mainly supported by the NCKU R&D Foundation with its national and international partners. The 2018 UP³ to Space International Symposium continues its advocacy with a local stance and its close to users approach to enhance national space R&D activities and policies in Taiwan. The symposium also applies the UP³ to Space capabilities building approach to connect Taiwanese local space related academia and international space communities to enhance cross-cutting space R&D endeavors, products and services developed by the SMEs. The symposium also enables citizens to be better acquainted with the benefits of the use and exploration of outer space in their daily life. Such awareness efforts are supposed to more greatly reward public investments to space capabilities development and scientific endeavors from national and international space communities. Finally, the UP³ to Space International Symposium puts forward international cooperation by engaging local and international space communities to jointly study effective, efficient and equitable space development policy and governance patterns in order to consolidate the national space community within the country and its connections with international space partners.

The 2018 UP³ to Space International Symposium will be held on November 6–9, 2018, in Taiwan. The 2018 symposium consists of a three-day program, including two full days of academic sessions, an afternoon technical (cultural) tour on the second day and the UP³ Networking Banquet. We also open an exhibition space for Taiwanese and international institutional partners and companies to present their institution, services or products.

WELCOME! and let's UP³ to Space together!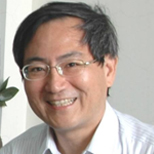 Prof. Jiun-Jih MIAU, NCKU
UP³ to Space Organizer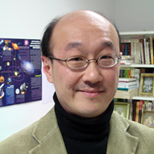 Dr. Xavier L.W. LIAO, UGent
UP³ to Space Co-Organizer